The Guide to the Philly Cheese Steak
This takes all of about 15 minutes. A good Philly is hard to beat. It should be the best mess to work through eating. I have it, step by step right here for you. This will make four Phillys. 
For this we are going to use your round steak from your order. A good fall back is your sirloin. You will need about 10 slices of provolone cheese, a yellow or white onion, a bell pepper, a garlic clove, a couple of mushrooms, and the bread of your choice. Those of you on Keto and those avoiding carbs I got you. Just leave out the bread. This is easy to stand alone and eat with a fork or over a salad for sure!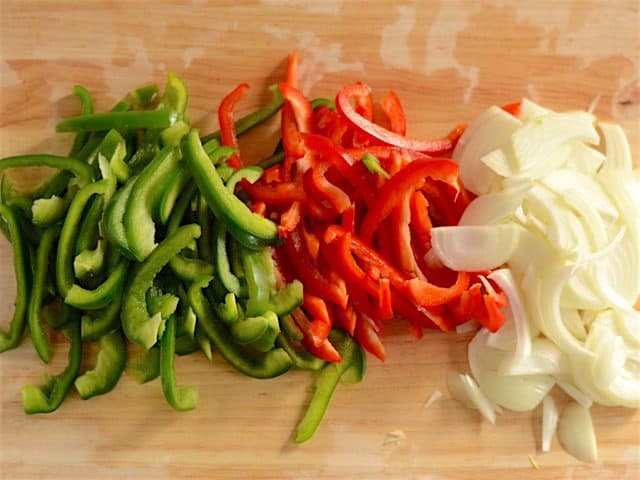 First, a tablespoon of olive oil and a tablespoon of bacon grease (if you have it) in a skillet on low to medium heat, depending on your cooktop. We want to cook this down easy, not quick or burn. Mince your garlic clove. Slice all the other vegetables into long strips. All in the skillet now with the vegetables, mushrooms, and garlic. Cover and allow this cook down into a nice caramelized state for the next few minutes. Remember to pause, come back, and stir occasionally. This is about a 10 minute process.
While that is all taking it's time to cook down, take your thawed steak and cut it into thin 2" strips and place in a large mixing bowl.
Add  the following
1/2 teaspoon of kosher salt
1/2 teaspoon of black pepper
1/2 teaspoon of paprika
1/4 teaspoon of cayenne pepper
1 1/2 teaspoon of blended Italian seasoning 
Poor that over your beef and hand mix it in well. Let this stand a few minutes. Check in and stir your vegetables. Mixed your steak well again one more time before the skillet. 
Remove your vegetable mix from the skillet and set aside. Add oil as needed, another 1/2 tablespoon of each, or a tablespoon of olive oil. Turn your heat to medium. Once the oil is hot, add your steak and stir continually. Saute your steak to your desired doneness, but not overcooking it. 
Add back you vegetables. Mixing them into the beef until all is evenly hot and ready to serve. Build your sandwiches or plate and immediately cover with your provolone slices.