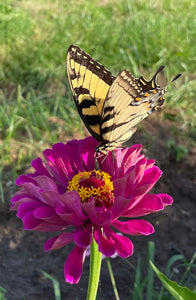 FLOWERS ARE AN IN-PERSON PURCHASE ONLY AT THE FARM
We have zinnias for the public to come and cut Monday, Wednesday, Friday, and Saturday mornings each week. Weather being the exemption.
All online orders will be refunded because again, this is an in person purchase and experience. These are not a managed inventory.