Here it is, your newfound foodie obsession. Smoked steak.
This can be done with your G Farms strip steak, our bone-in ribeyes, and or sirloins. It is a simple, quick process, and extremely rewarding.
What you need - 
Smoker at 200 degrees
steaks of your choosing from the list above
kosher salt
crushed black pepper
minced garlic, no powder variation 
cast iron skillet
2 strips of bacon
tablespoon of olive oil
I do enjoy cooking on my smoker, but I know it is an all night, or all day ordeal, and likely for dinner that same day. When I have a brisket or pork shoulder going on the smoker, I will pull out a couple of steaks for dinner that same evening. For this, we will talk specifically about the G Farms bone-in ribeyes. 
Follow your five steps to the perfect plate. Have your steaks thaw out on the counter. Once thawed, coat both sides liberally with kosher salt and let them sit for one hour. This will both tenderize your steaks as well as bring them up to room temp. After one hour, rinse your steaks off and pat them dry. You should see them change color and become more porous and pliable. 
Kosher salt, crushed black pepper, and minced garlic to taste. Rub and push this into your steaks. 
Get your smoker temp up to 200, but not above just yet. Place your steaks in the smoker furthest away from the heat, and where they will get plenty of smoke roll for 20 to 25 minutes. You are not trying to raise the internal temp of the steaks, just get the smoke flavor into them. 
Use this time to cook your two strips of bacon in your cast iron skillet and remove the bacon. Add 1 tablespoon of olive oil. This is a great time to add a sprig of rosemary to the hot oil. Get your oil mix hot and just starting to smoke. Go pull your steaks and place them into your pan, starting closet to you and rolling them down and away from you. This will help prevent hot oil from splashing up onto you. 
Cook your steaks 3 to 4 minutes tops on each side. While cooking on one side, baste to top with your hot oil & rosemary mix. Flip one time, basting again the new top side. Once you pull, allow your steaks to rest up for 4 to 6 minutes, until you no longer see the juices on the plate. 
This has become my absolute new obsession and favorite way to prepare a steak.
"Prepare? Oh, you mean cook." - Pepper
Yes sir, I meant cook sir." - waiter
"Well, knock it's horns off, wipe it's nasty ol' @$$, run it across the fire, and catch it with a plate on the other side." - Pepper
"Yes sir." - waiter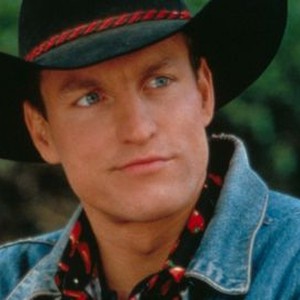 The Cowboy Way - 1994
I realize not everyone will get that reference, but for those who do, I know you are laughing.