This recipe goes together quickly and does not need a lot of time in the crockpot. It's a delicious way to add flavor to ground beef and the children love it! The gravy is delightful served over mashed potatoes.
Prep 15 m Cook 5 h Ready In 5 h 15 m servings 8
Ingredients
2 pounds lean ground beef
1 (1 ounce) envelope dry onion soup mix
1/2 cup Italian seasoned bread crumbs
1/4 cup milk
1/4 cup all-purpose flour
2 tablespoons vegetable oil
2 (10.75 ounces) cans condensed cream of chicken soup
1 (1 ounce) packet dry au jus mix
3/4 cup water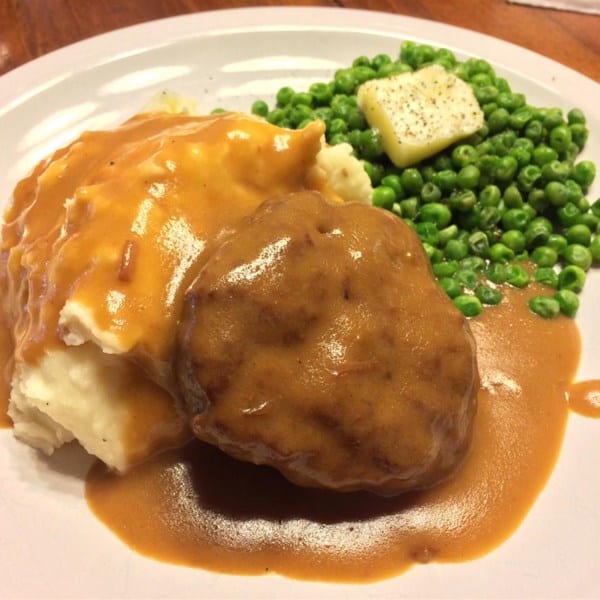 Directions
In a large bowl, mix together the ground beef, onion soup mix, bread crumbs, and milk using your hands. Shape into 8 patties.
Heat the oil in a large skillet over medium-high heat. Dredge the patties in flour just to coat, and quickly brown on both sides in the hot skillet. Place browned patties into the crockpot stacking alternately like a pyramid. In a medium bowl, mix together the cream of chicken soup, au jus mix, and water. Pour over the meat. Cook on the Low setting for 4 or 5 hours, until ground beef is well done.